Accomodations
Bachelor Suite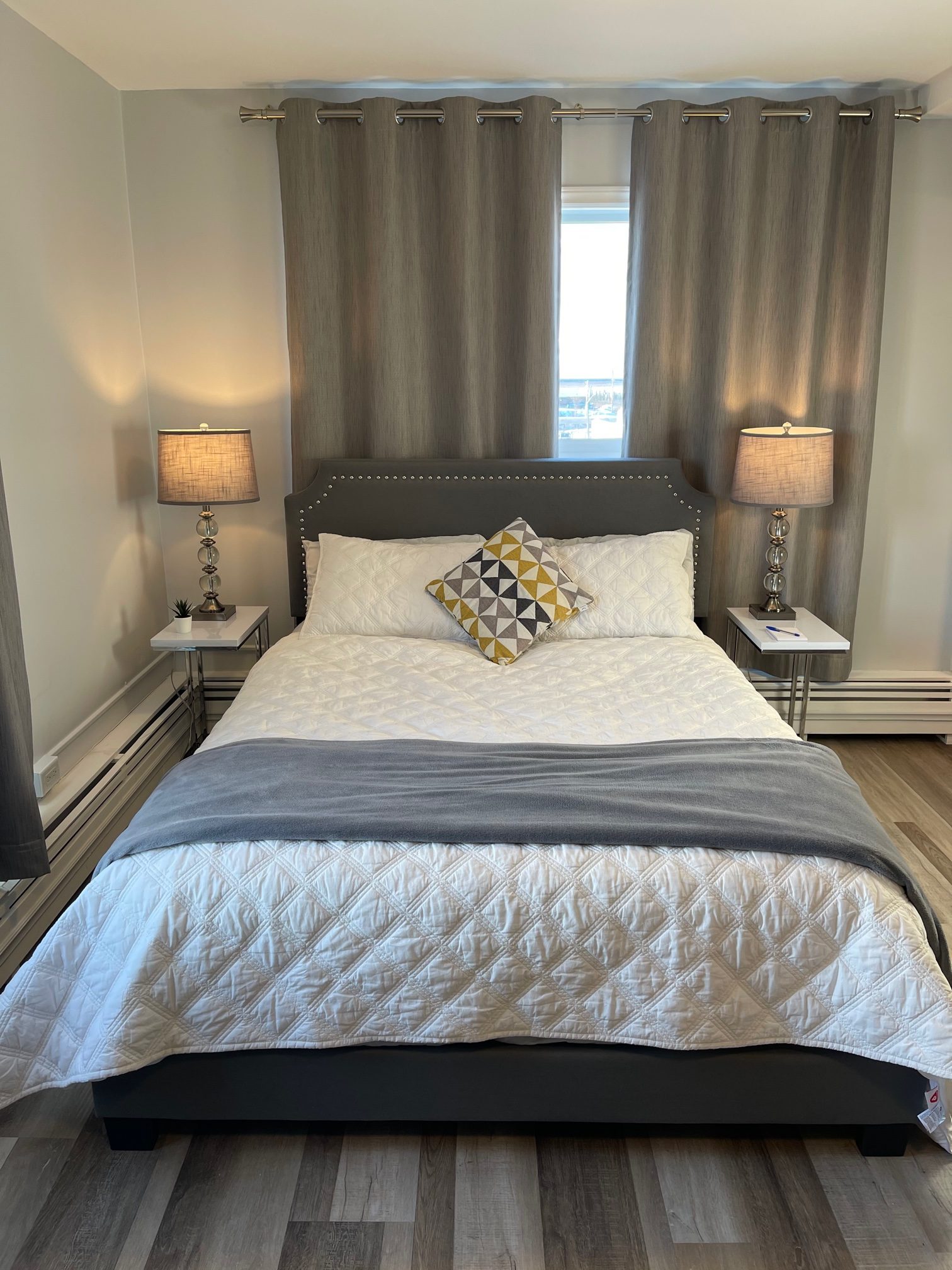 This suite provides high end amenities at an affordable rate while travelling Canada's Arctic.
The suite can accommodate up to 2 persons, equipped with high tech comforts such as high speed internet access, USB ports, smart TV and dressers and / or armoire (wardrobe).
Free WiFi & TV
Free Wi-Fi internet access, cable on 4K TV screens
Kitchenettes
Full fridge, stove, microwave, Keurig, (coffee/tea kits), cook wear and all utensils & dishes.
Access to Fitness Center
Optional gym pass access at the Midnight Sun Complex, complete with 24/7 card access. Note that a deposit is required for card. 
Private Bathrooms
Private bath & showers, toiletries, tissue boxes and black out curtains.
Laundry Access
Either shared or in-suite laundry, depending on unit size. 
Secure Entry
You will receive a secure pass code for entry.